2021 Season of Celebration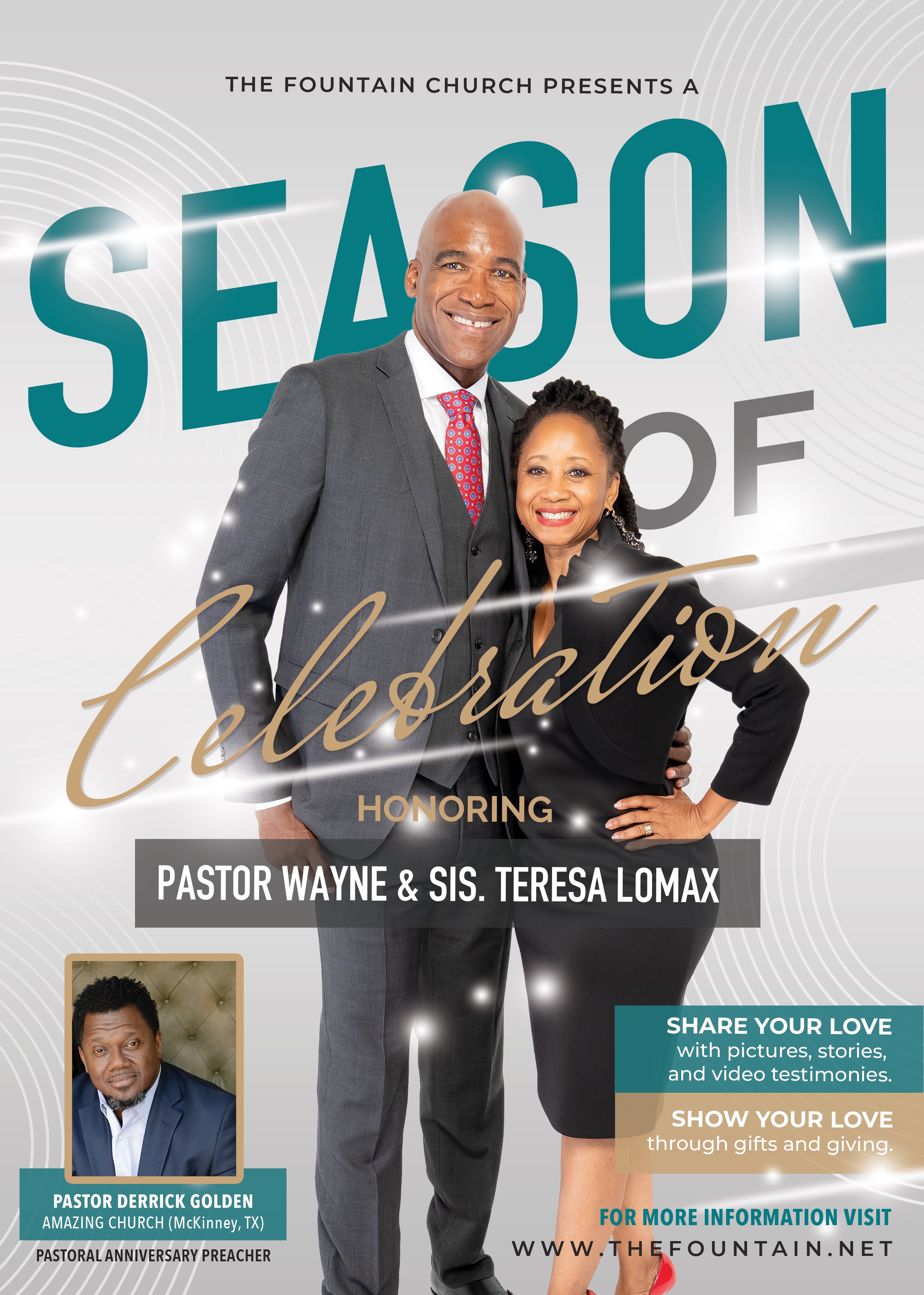 This is a special season to celebrate Pastor Wayne and Sis. Teresa Lomax! We Invite you to...
1. Share your love for Pastor Lomax and Sis. Teresa by sharing your favorite stories, memories, testimonies, pictures, or a video shoutout.
SHARE YOUR MEMORIES, Pictures, and Videos HERE
2. Show your love through giving and gifts.
You can give a monetary gift by clicking the button below and selecting the "Pastor's Appreciation" fund in the gift details. If you would like to give a different type of gift please make arrangements for dropping off/sending your gift by sending a message to or by calling (305) 622-3123.
---
Important Dates to Remember:
Sis. Teresa Lomax's Birthday (November 6th)

Pastor Wayne Lomax's Birthday (November 9th)

Pastor Wayne & Sister Teresa's Anniversary (November 11th)

Pastoral Anniversary Celebration Sunday (November 14th)
---
PASTORAL ANNIVERSARY CELEBRATION SUNDAY
SUNDAY, NOVEMBER 14TH DURING THE 9:45 AM WORSHIP SERVICE.
We are celebrating Pastor Lomax's and Sis. Teresa's outstanding leadership and his 45 years of ministerial service. The 2021 Anniversary Preacher is Pastor Derrick Golden, of Amazing Church in (McKinney, TX).