Events
We'd love to see you at one of our events. Scroll down for more details.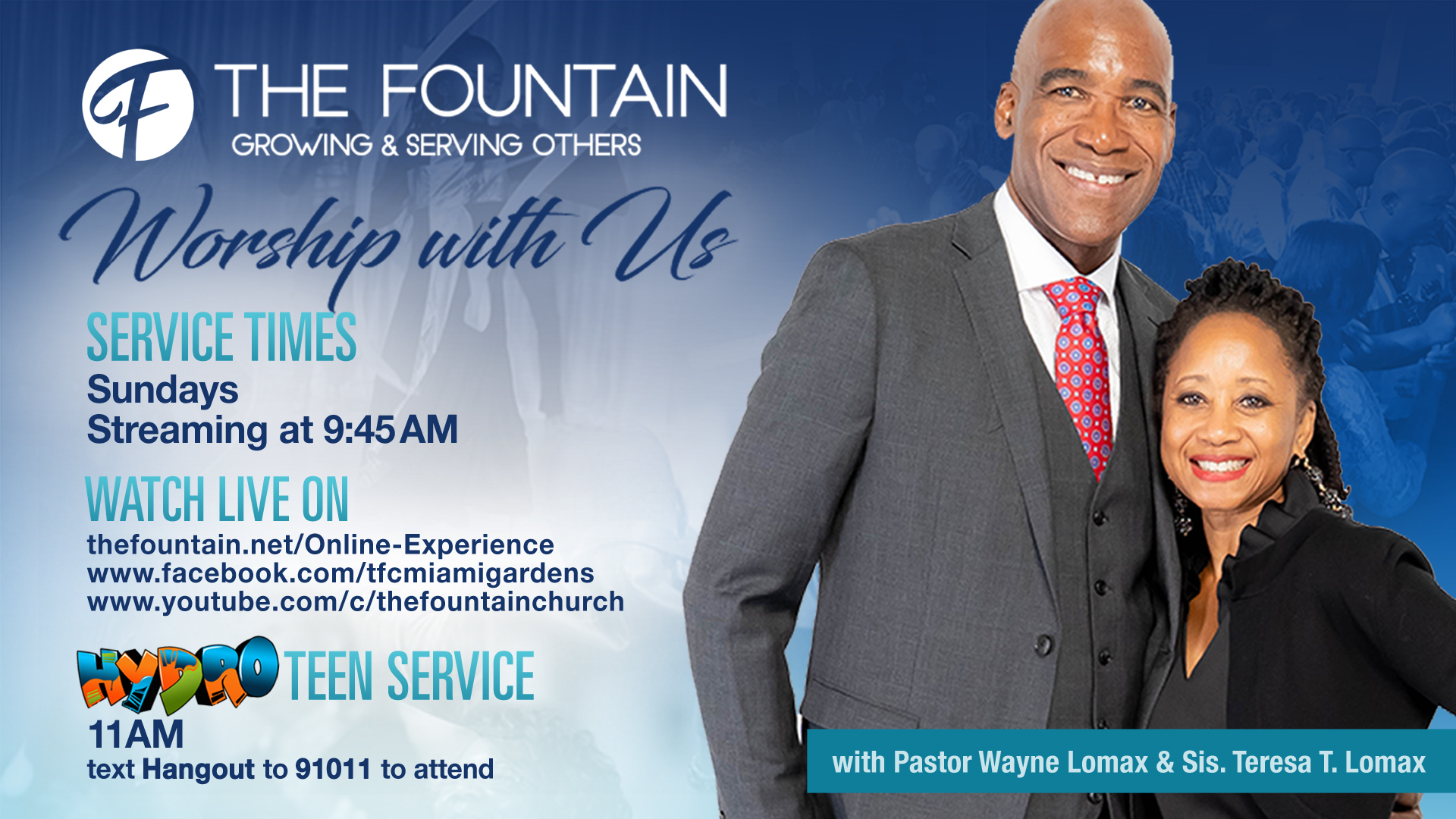 JOIN US EVERY SUNDAY AT 9:45 AM FOR AN AMAZING TIME OF WORSHIP. YOU CAN CATCH US ONLINE LIVE EVERY SUNDAY FROM THE COMFORT OF YOUR HOME. CLICK HERE TO BE DIRECTED TO OUR ONLINE STREAMING CHANNEL. SEE YOU SUNDAY!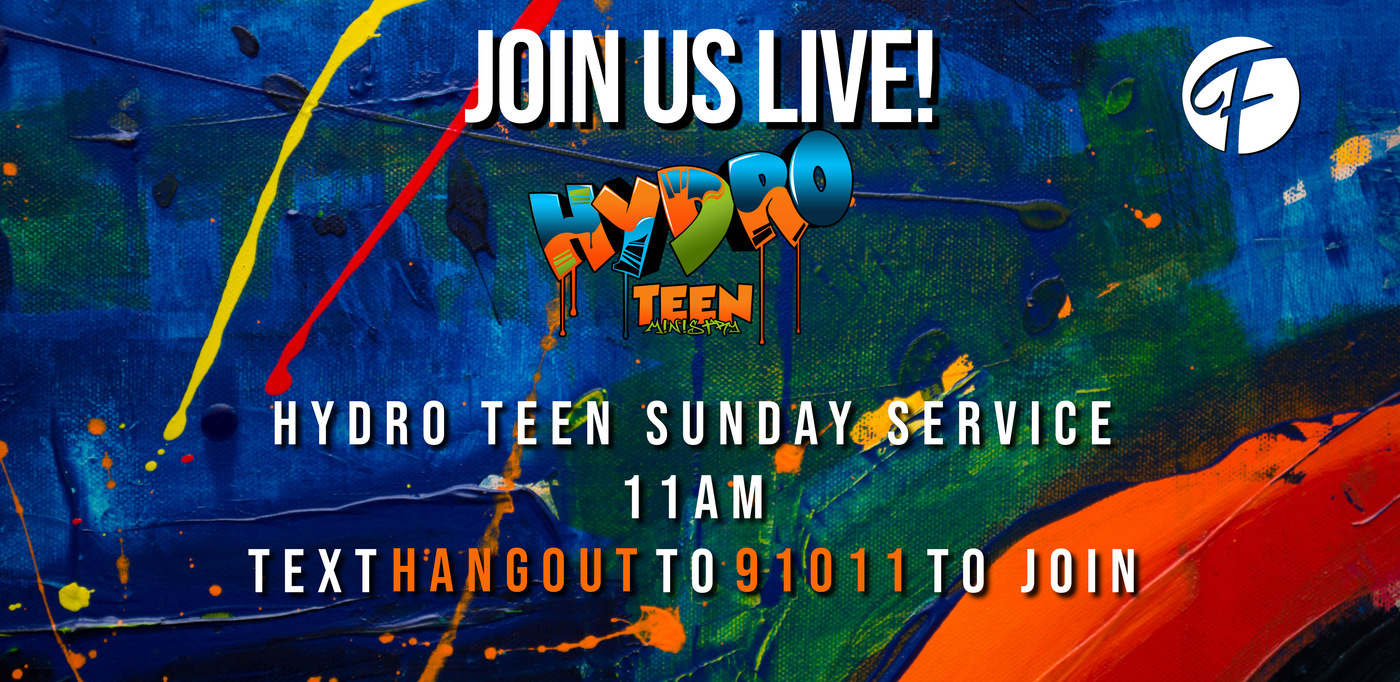 Join the Hydro Teen Ministry for service every Sunday via ZOOM at 11am.
Text HANGOUT TO 91011 to Join Today!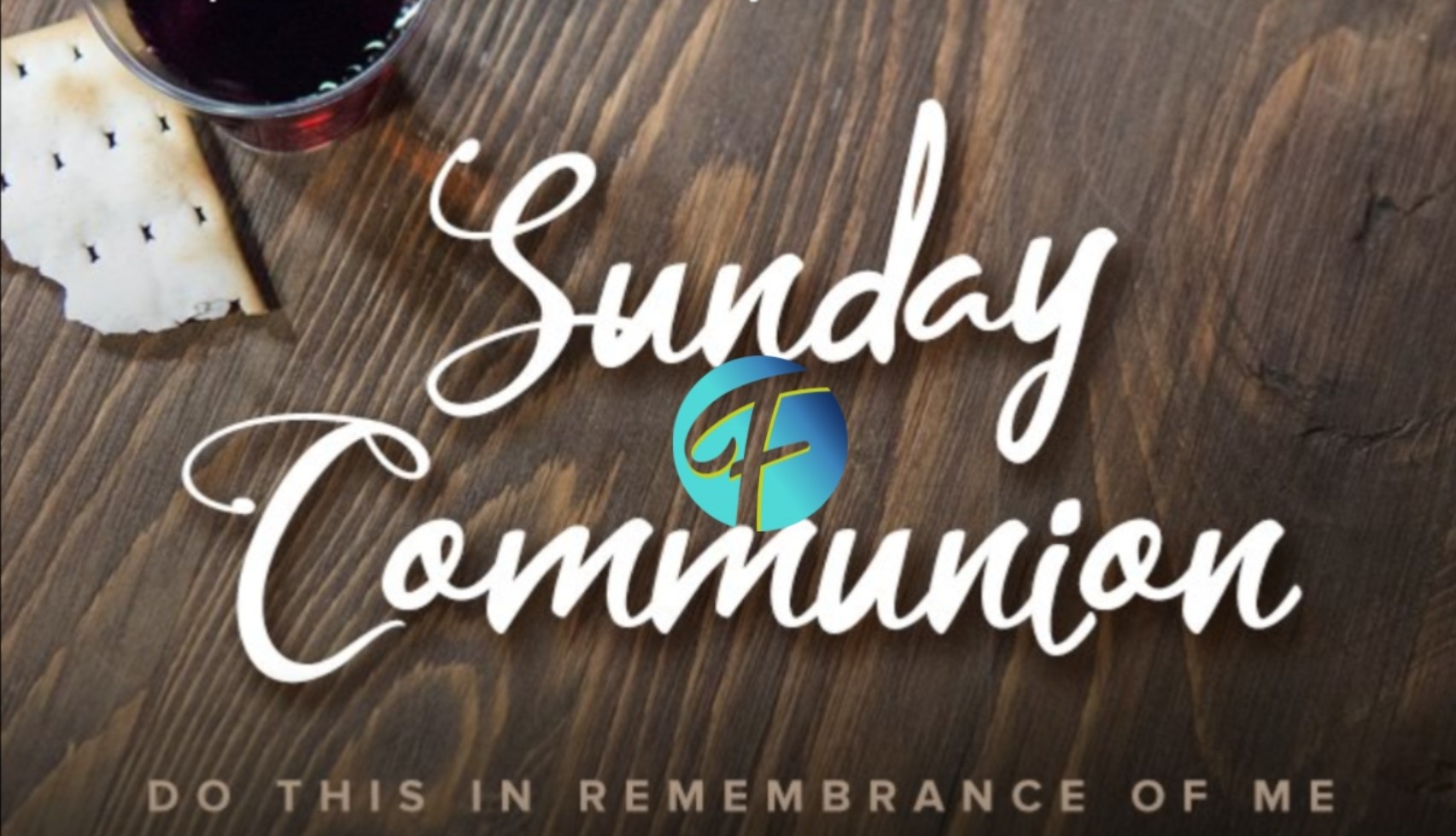 The Fountain will observe Communion Sunday, November 29th during the 9:45AM worship experience on Live Stream, Facebook, and YouTube.
To prepare for the Communion Observance, please make the following arrangements:
Communion Elements
Make sure that bread and grape juice is available for each participant in your home.
Pre-packaged elements are available for pick-up at the Fountain Church on Sunday, November 29th from 11:00 am-12:30 pm. (Drive through, remain in your vehicle, and a Family Team member will bring the elements to your car.) Click here to Reserve Your Communion Elements
The Family Team will arrange to deliver elements to homebound members.
Before the Service
Examine your heart for unconfessed sin.
If you have broken relationships, seek reconciliation prior to communion.
Bring your Bible to the service to follow along as the scripture is explained.
Follow the instructions given as though you are in a physical service.
Share your faith with someone.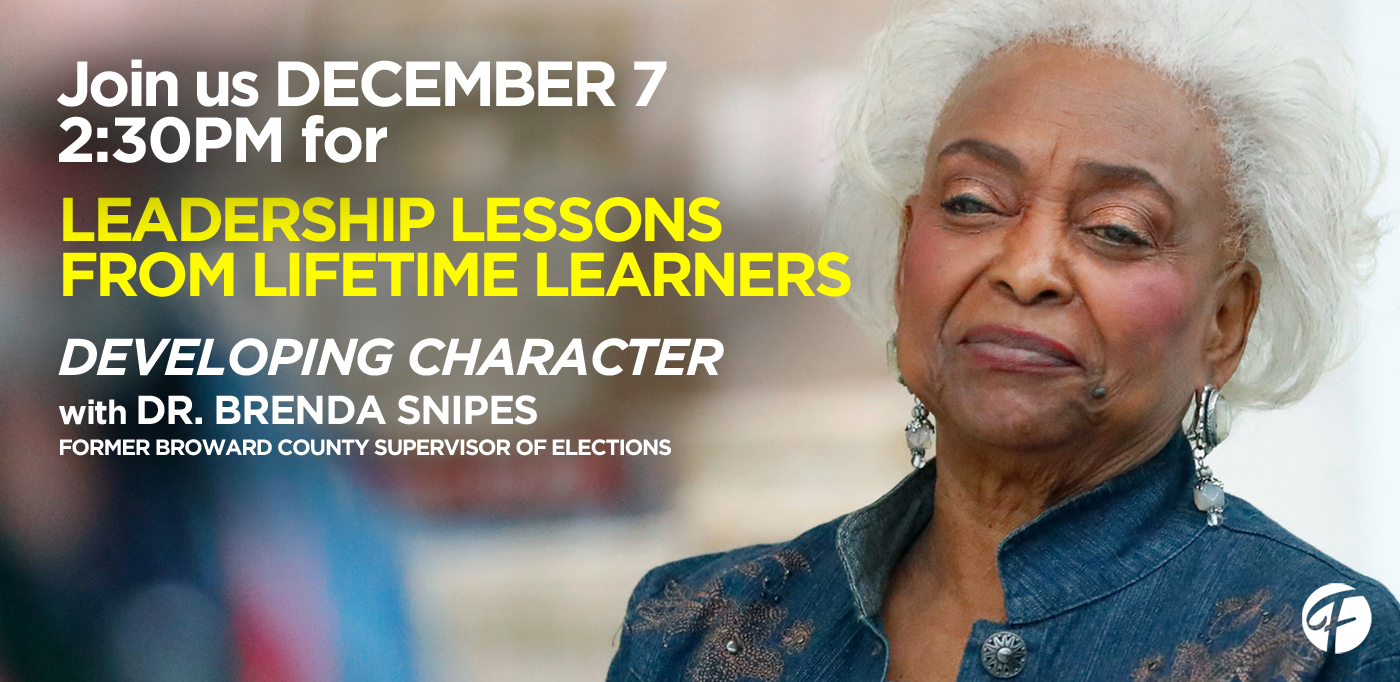 THE FOUNTAIN CHURCH has another amazing webinar scheduled for Monday December 7th, 2020 at 2:30pm via ZOOM. It's a FREE 30-minute session spent with Dr. Brenda Snipes, Former Broward County Supervisor of Elections. In this webinar, we will discuss "Developing Character".
Save the date and click here to register.